Can a mouse actually improve your game? It sounds like marketing spin, but we have been working hard on sensor technologies that can stand true to our convictions. The Rival 600 is the new kid in town, with a dual sensor system that can turn your 360 no scope attempts from "why did you even try" to "holy sh*t that worked". We're also super into the customizable weight of the mouse - this is something we've never done before. Changing the weight of a mouse might not be a new concept, but here it's been improved and simplified. Honestly we're not sure why someone didn't think of it sooner.
---
The Problem
Our product development team looked at other brands to see how they deal with mouse weights, and found 2 main issues:
Weights are simply on or off, and only can be added to the middle of the mouse, with no further customization.
Dealing with extraneous parts that needed to be unscrewed seemed more complex than necessary.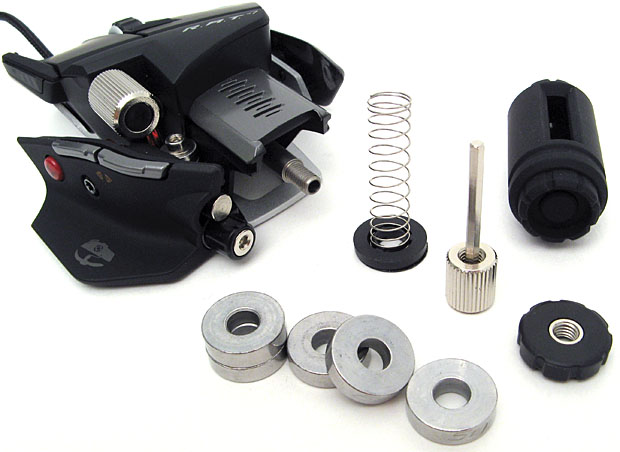 Seems...simple?
So, unless you want to deal with that mess, your only option is to know exactly how much you like your mouse to weigh. Light...ish? Heavier? I certainly don't know what 96g vs. 128g feels like off the top of my head.
The Solution
The product devs decided to make the Rival 600's weights customizable by letting you place up to 8 weights into different slots on the mouse (4 on each side). Want more weight up front? Stick more weights towards the front. Want weight on the left, but not the added strain on the right? It's totally up to you.
Each weight weighs 4g, allowing the Rival 600 to weight anywhere from 96g to 128g, in up to 256 configurations.
Top left and bottom right with weights.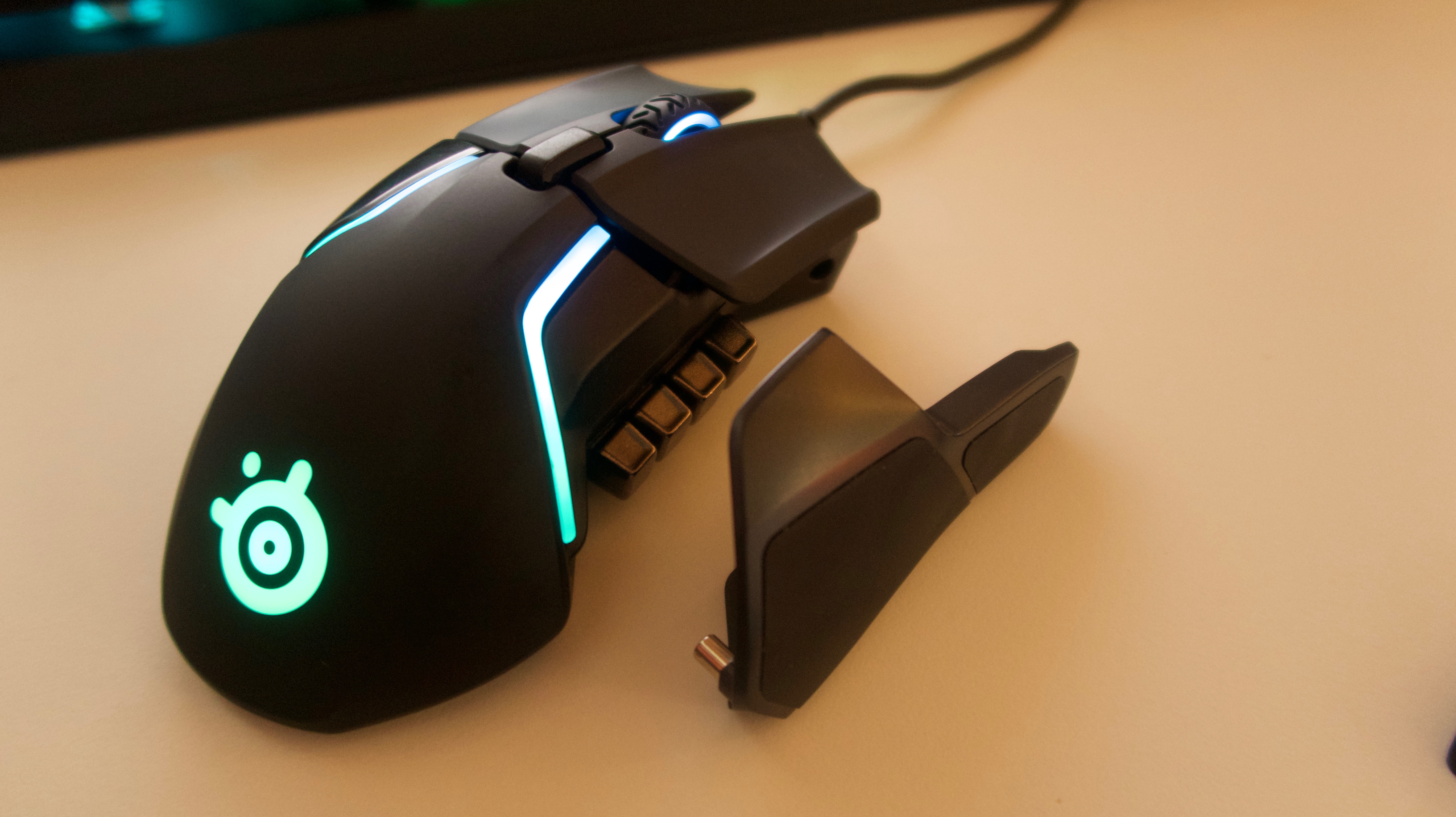 Right-side heavy.
They also kept it damn simple, so even gam-gams could figure it out.
One-handed weight opening.
Easily removable sides.
"Do you even lift?"