If you own a Switch, you know that the voice chat system is pretty janky. Thankfully, there are a few titles that actually support voice chat natively on the Nintendo Switch, so you don't have to use their mobile app!
---
Below are all the titles that support voice chat on Switch without the app:
Fortnite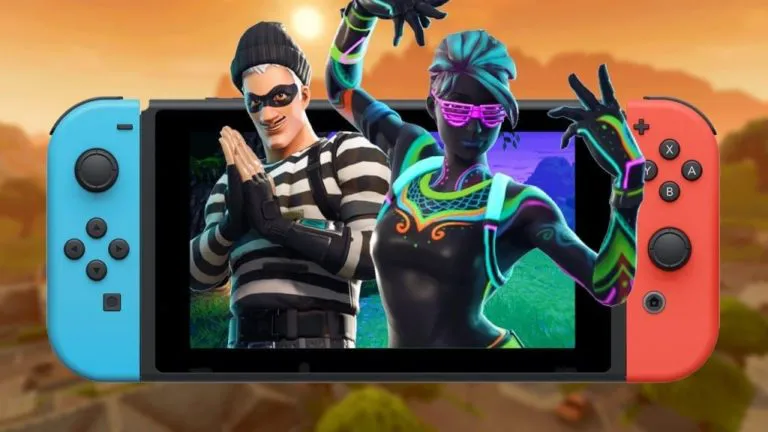 Source:
Daily Esports
Of course one of the biggest games in the world has to support voice chat, right? So whether you're figuring out where to drop, calling out enemies, or just chatting with your friends, you can do it all straight from your Nintendo Switch.
Overwatch
Source:
Daily Express
Overwatch was released on Nintendo Switch on October 15th, 2019! So if you've ever really wanted to use motion controls on Overwatch (why tho?), you can. Blizzard has confirmed that Overwatch will support native voice chat on Switch.
Smite & Paladins
Source:
Nintendo Soup
Both these popular titles from Hi-Rez Studios both fully support native chat, so Hi-Rez fans, go nuts!
DC Universe Online
Source:
Gameslaught
Whether you're a hero or a villain, you can easily chat with friends straight from your Switch! Native chat support is the definitely the hero Gotham deserves.
Friday the 13th
Source:
Comicbook.com
Communicate your escape from Jason easily on Switch! However, this game does not support cross-platform chat, just FYI.
Unfortunately, these are the only titles at the moment that support local voice chat!
---
Pictured: Arctis 1 Wireless
If you're looking for a wireless headset for chatting on Switch, check out our new Arctis 1 Wireless! However, if you don't mind a wire and want to chat on other Switch games through the Nintendo Switch Online mobile app, check out our Arctis 3 Bluetooth! You can connect wired to your Switch and Bluetooth on your phone to hear audio from your Switch and phone, while chatting on the mobile app.
These are the Switch games that allow for voice chat via the Nintendo Switch online mobile app:
Arms
Dragon Quest Builders 2
Mario Kart 8 Deluxe
Mario Tennis Aces
Marvel Ultimate Alliance 3: The Black Order
Mortal Kombat 11
Red Faction Guerrilla Re-Mars-tered
Saints Row: The Third
Skulls of the Shogun: Bone-A-Fide Edition
Splatoon 2
Stardew Valley
Super Mario Party
Super Smash Bros. Ultimate
TT Isle of Man
NES/SNES Nintendo Switch Online library
GL;HF!