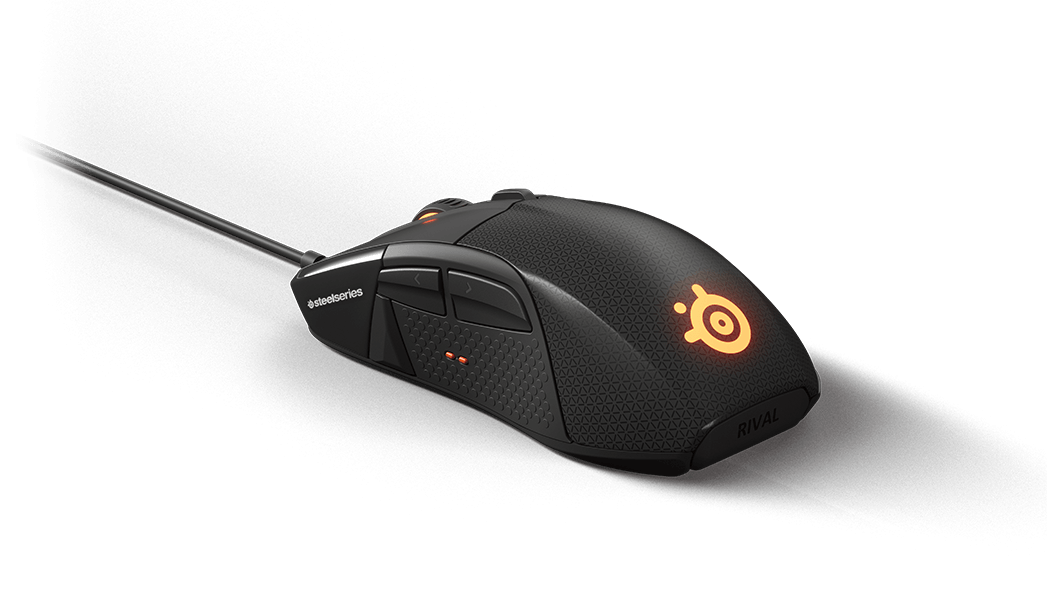 Rival 700
PixArt PMW3360 Optical Sensor
Customizable Tactile Alerts
OLED Display
Modular sensor and covers
OLED Screen
Knowing is half the battle, and that is why we've equipped the Rival 700 with a completely customizable OLED Display. Access on-the-fly sensitivity settings, in-game statistics, button mapping, and personalize the display with your gamer name or favorite team's logo.
Tactile Alerts
The mouse is no longer merely an input device; gamers can now feel in‐game events, aiding them in critical decision‐making. Customize every aspect of the alerts from intensity to vibration patterns.
About the Rival 700
The Rival 700 is the most powerful gaming mouse armed with the first fully customizable OLED display, and customizable tactile alerts giving gamers real-time information and notifications.
Feature Overview
PixArt PMW3360 Optical Sensor
OLED Display
Customizable Tactile Alerts
Reinforced left and right switches
Modular sensor and backplates
Customizable in SteelSeries 3 Engine
Design
Shape
Ergonomic, Right-Handed
Grip Style
Palm, Claw, and Fingertip
SteelSeries Switches
Rated for 30 Million Clicks
Height
124.9 mm / 4.9 inches
Width
68.5 mm / 2.70 inches
Short Cable Length (non-braided)
1 m / 3.3 ft
Long Cable Length (braided)
2 m / 6.5 ft
Sensor
Sensor Name
PixArt PMW3360
Polling Rate
1 ms (1000 Hz)
Zero Hardware Acceleration
Customization Options
Gamesense Support
OLED Display Customization
Tactile Alert Customization
SteelSeries Engine Support
Onboard Profile Settings
Programmable Buttons
Acceleration Customization
Deceleration Customization
Multiple CPI Options
Color Options
16.8 Million
Swappable Pixart 9800 Laser Sensor
Swappable Rival 700 Top Cover Pack
Printable 3-D Nameplate
Box Content
Rival 700
Braided Long Cable
Soft PVC Short Cable
Quick Start Guide
Frequently Asked Questions
Will the Rival 700's tactile alerts affect my accuracy or precision?
Absolutely not, the Rival 700's alerts will never impact your tracking performance. By designing the motor to go up and down, as opposed to left and right, we can ensure that the tactile alerts will never impact tracking accuracy.
How do I know if the Rival 700 is the right gaming mouse for me?
Great question! The Rival 700 is the perfect gaming mouse for gamers who want tactile notifications, a top tier optical sensor, and an onboard OLED display. Alternatively, you can use our interactive mouse guide, and compare the Rival 700 with our other gaming mice
here
.
How do I request a customized nameplate for my Rival 700?
We do not make customized nameplates for each individual Rival 700, but you can create your own nameplate with a 3D printer. The files for the nameplate can be downloaded from the link provided in the specifications section of this page.
How many frames per second does the OLED display cycle at?
The OLED display on the Rival 700 cycles at 10 frames per second.
GIFs for OLED
Download logos for your favorite teams or other fun GIFs from us and the community.