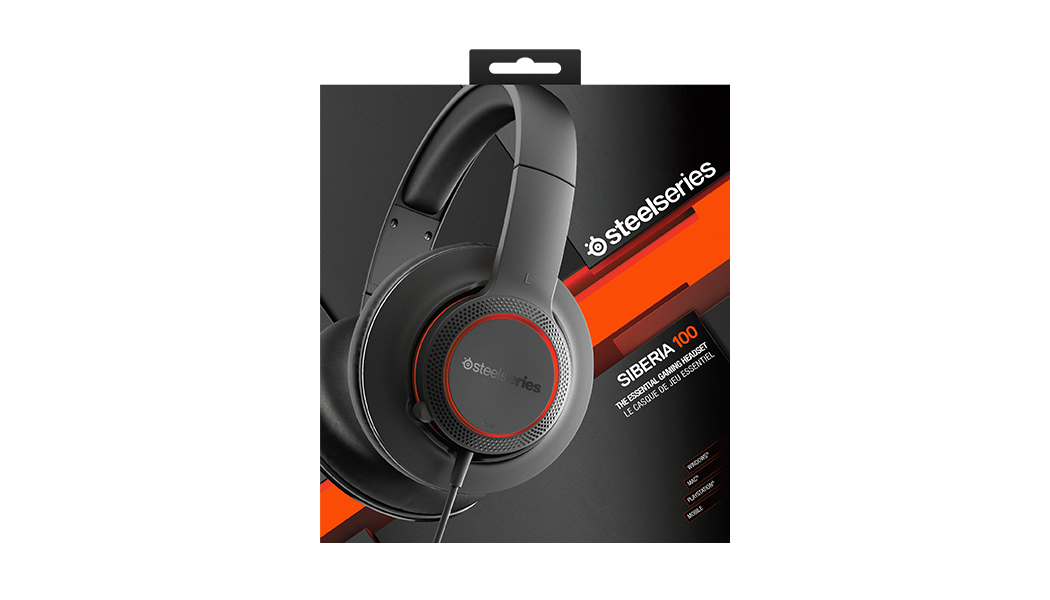 Siberia P100
Siberia 100 Headset with Playstation 4 packaging
Lightweight headset with over-ear design
Omnidirectional microphone
3.5mm plug for PC, Mac, Playstation, Xbox, and Mobile
The Siberia 100 just with a different name!
The Siberia P100 is the same as our Siberia 100 headset, just in a blue box (hey it was for retail stores intially). This model has all the same features, is compatible with PC, Mac, Xbox One, PS4, and Mobile devices.
Padded and Adjustable Headband
Wrapped in a soft-leather padding, the adjustable headband offers amazing comfort during extended gaming sessions.
Onboard Mic and Active Soundscape
Built into the left earcup is a low-profile microphone, engineered to deliver detailed and clear audio. The Siberia 100 is also built with a detailed and active soundscape that accurately reproduces audio the way it's meant to be heard.
Speaker Drivers
Headphone Frequency Response
Microphone
Microphone Frequency Response
Box Content
Single 3.5mm Cable, 4-pole plug (1.2m, 4ft in length)
Frequently Asked Questions
How do I know if the Siberia 100 is the right gaming headset for me?
Great question! The Siberia 100 is the perfect gaming headset for gamers who want affordability, lightweight comfort, and excellent portability. Alternatively, you can use our interactive headset guide, and compare the Siberia 100 with our other gaming headsets
here
.
Can I connect my mobile device to my Siberia 100?
Yes. The Siberia 100 can be connected to mobile devices through the use of the single 4pole 3.5mm jack.
Does the Siberia 100 have SteelSeries Engine 3 support?
No, the Siberia 100 does not have engine support because the analog headset is not compatible with the Engine software.
Is the Siberia 100 compatibile with PlayStation 4 and Xbox One?
Yes. The Xbox One will require either a newer Elite type controller (built in 3.5mm port) or the stereo headset adapter. The headset plugs into the PS4 controller with the single 4pole 3.5mm connection.