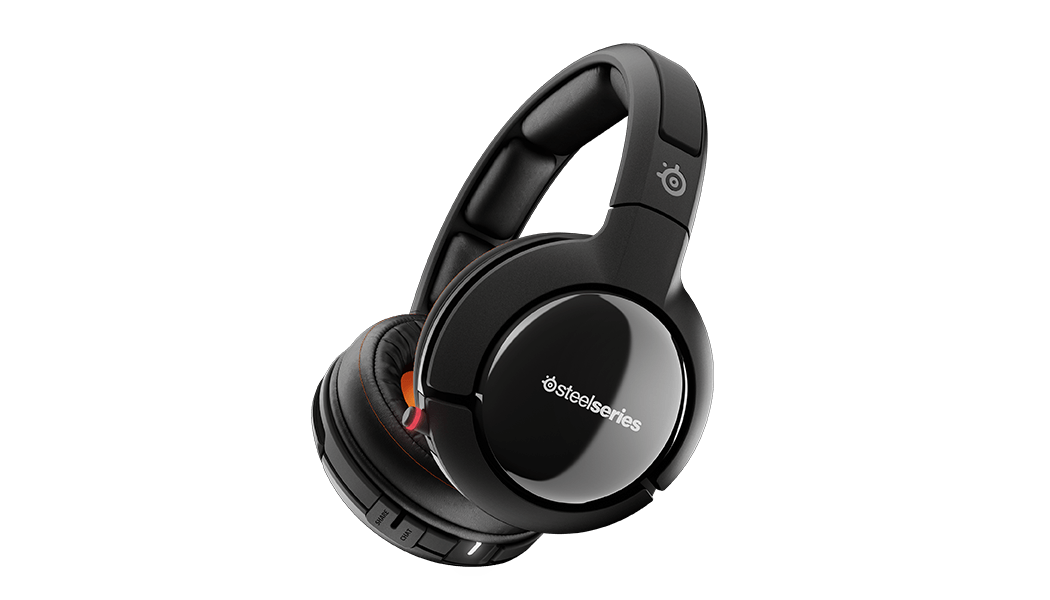 Siberia X800
The Siberia 800 with an Xbox One Adapter
Wireless headset with retractable microphone
Dolby surround sound
PC, Mac, Xbox and PlayStation compatible
The Siberia 800 packaged for Xbox
The Siberia X800 is our award winning Siberia 800 packaged for Xbox. It has all the same features, is compatible with PC, Mac, Xbox One, and PS4, and includes an Xbox One adapter.
7.1 Surround, No Lag, and Amazing Sound
Immerse yourself in incredible virtual 7.1 surround sound without worrying about lag. The Siberia x800 uses continuous frequency-hopping technology to prevent lag between your game and your headset.
See All Your Settings with the OLED Receiver
Profiles, audio sources, battery life, volume, and chat mix are shown on the OLED receiver. You control the audio level balance between the action in your game and the communication from your team.
Speaker Drivers
Effective Range
10 m, 40 ft
Headphone Frequency Response
20-20000 Hz
Weight with Battery
318g, 11oz
Weight without Battery
297g, 10oz
Max Volume
100dB* SPL @ 1kHz
Ports
Wired Mode / Share Port, Chat port, mini USB FW update port
Microphone
Microphone Frequency Response
100Hz - 10000Hz
Microphone Pattern
Unidirectional
Microphone Sensitivity
-44 db
Microphone Impedance
2200 Ohm
Microphone Location
Retractable
Transmitter
Wireless Range
12m, 40ft Straight Line
Ports
Analog In, Analog Out, Mini USB, Optical In, Optical Out, Power
Adapter
Single 3.5mm, 4-Pole Plug
Battery Type
Rechargeable Lithium-Ion, 1000mAh
Battery Life
20 hours per pack, typical usage
Box Content
Siberia 800 Headset and Transmitter
2 Battery Packs
Power adapter with 4 worldwide plug ends
Micro-USB Charging Cable
Manufactured under license from Dolby Laboratories
Frequently Asked Questions
How do I know if the Siberia 840 and the Siberia 800 are the right gaming headsets for me?
Great question! The Siberia 840 and 800 are the perfect gaming headsets for gamers who want no lag wireless audio, Dolby 7.1 Surround Sound, and full cross-platform compatibility. Alternatively, you can use our interactive headset guide, and compare the Siberia 840 and 800 with our other gaming headsets
here
.
How does the new Arctis Pro Wireless compare to the Siberia 840?
The Arctis Pro Wireless takes everything that was great about the Siberia 840, including the dual wireless connectivity (Lossless 2.4G + Bluetooth), the transmitter base station with OLED screen menu, and of course the swappable battery system, and mates it up to an all new premium Arctis Pro headset design. The Arctis Pro Wireless features hi-res speaker drivers for a higher fidelity sound, better comfort via its ski goggle headband design and Airweave fabric ear cushions, and a high performance ClearCast bidirectional microphone. The Arctis also includes the latest surround sound tech from DTS, Headphone:X v2.0.
Can I get extra batteries?
Absolutely. However, we can only ship extra batteries to our US customers due to international shipping constraints on lithium ion batteries.
Is the headset compatible with mobile devices?
Yes. The Siberia 840 can be connected to your mobile device via Bluetooth. For the Siberia 800, you can use the share port on the headset with the mobile cable (4pole 3.5mm). The headset should be turned off when using it this way.