Which of our Prime Mice is right for you? Here's everything you need to know to make that all-important decision.
---
When it comes to choosing the best gaming mouse, you have several options. Do you go with something lighter for better maneuverability, or do you opt for a tried-and-true wired mouse that feels great in the hand and works fantastically with just about any game? Those choices are up to you, but for just about any situation, you should know you're in good hands with the SteelSeries Prime line of gaming mice.
The new Prime line has a variety of choices for every type of gamer. Co-developed with the world's leading esports players, the Prime mice all share these same features among each model:
Designed specifically for the most demanding levels of FPS gameplay with an unreal 100 million crispy clicks
Revolutionary Prestige Optical Magnetic Switches that actuate lightning fast via infrared beam, rated for an industry-best 100M clicks using neodymium magnets
Top-of-the-line TrueMove Pro sensor delivers 18,000 CPI, 450 IPS, and 50G acceleration with sensor that offers advanced tilt tracking
Lightweight design developed with input from esports pros for sustained comfort and battle-tested durability
What makes them different? We've got everything you need to know lined out for you right here. Choose from three mice options based on your style of play: Prime, Prime Wireless, and Prime+, each with their own unique set of features. If you're thinking about joining the party, read on and let us help you decide which mouse can help you take your game to the next level.
---
Prime
Why Prime?: Play like a pro. The Prime mouse is a reliable, well-built machine for FPS play and the new standard for competitive gaming mice. It's the lightest of the entire line, at just 69g. it also includes plenty of on-board customization to ensure you can tweak it exactly as you need for the best experience possible. It comes with 4 polling rates atd up to 5 pre-set or customized CPIs directly on the mouse. Whether know you're going to be barreling through corridors taking out noobs or perfecting your strafe either at home or with your teammates at your HQ, the Prime mouse will do everything you need it to.
---
Prime Wireless
Why Prime Wireless?: Play like a pro on-the-go with wireless freedom. The Prime Wireless mouse takes all the features of the Prime mouse, but in wireless from with a best-in-class, high-performance battery that provides over 100 hours of gameplay plus fast charging. Thanks to Quantum 2.0 Wireless, this model transmits data at unreal speeds more reliably than ever before. It's all housed within a lightweight 80g design that travels with you wherever you need it the most, from home to the finals.
---
Prime+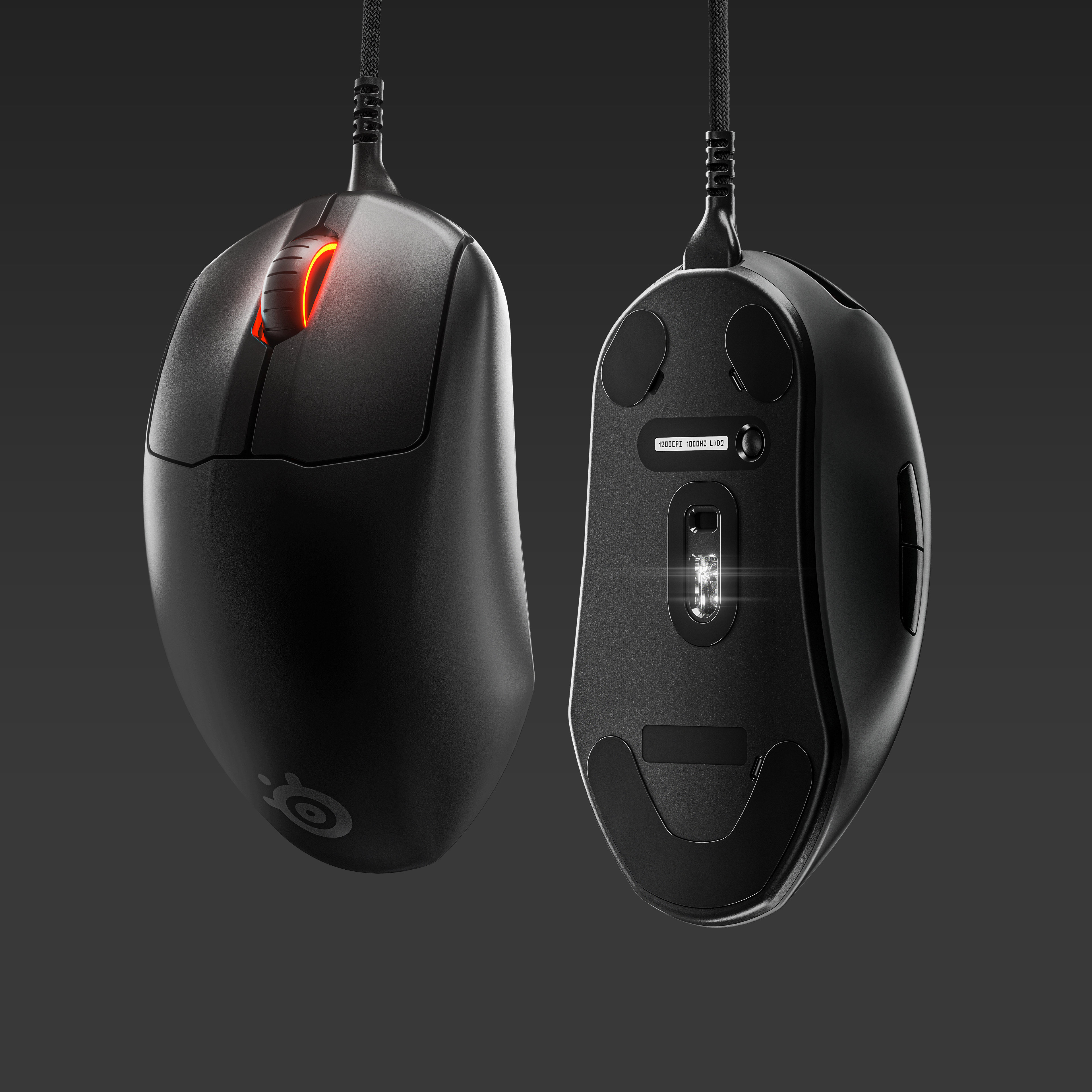 Why Prime+?: Play like a pro with customization options. The Prime+ mouse takes the battle-tested shape, hyper-durable design, and new textured matte finish and adds full onboard customization that requires no additional software. Adjust everything you need within the mouse itself, with full on-board software-free customization of polling rates, RGB, lift-off distance, CPI settings, and more. The most tournament-ready mouse in the line. Plug and play at any battlestation, even if it's not on a world tournament stage.
The TrueMove Pro+ sensor provides pro esports performance with an additional sensor to detect lift-off distance with a lightweight 71g design. It was developed with input from esports pros for sustained comfort and battle-tested durability.
---
Read more
Want to chat about the new SteelSeries Prime line with our staff and other players? Check out the official SteelSeries Discord server and hit us up with any questions.