Whether you need a last-minute gift or you're looking for new gear for yourself, you can't go wrong with these picks.
---
It's hard to believe, but 2021 is just about to come to an end. It's been a long, strange year (just like 2020!) but as we look forward into 2022, there's one thing we all have to be thankful for: excellent gaming gear that you can rely on. At SteelSeries, we've released tons of new products that we love just as much as we've heard you do. That's our job, after all, to make sure you're outfitted with some of the coolest, most reliable, and rugged gear you can find to make those dreams — whether professional gaming notoriety awaits or you want to keep it casual — come true. Here's some of our best gear of 2021, hand-picked just for you.
---
Arctis 7P+
The Arctis 7P+ launched earlier this year, and we're still stoked to have it in our lineup. Designed for PlayStation 5 (but compatible with PS4, Switch, PC, Android, USB-C iPads, and more), it's one of our favorite offerings yet. It's wireless, using a multi-platform USB-C dongle that lets you swap effortlessly between systems for low-latency 2.4 GHz wireless connectivity. Charge it up via USB-C, and take advantage of the fast charge function: 15 minutes equals a 3 hour power boost. Its fully-charged 30-hour battery life can get players up and through those lengthy gaming sessions, too. But it sounds even better than the battery lasts, with a Discord-certified ClearCast mic and stunning detail with our award-winning Arctis sound. Plus, it's available in black or white. It's one of our favorite headsets of the year, and we know you'll think so, too.
---
Aerox 3 Wireless (2022 Edition)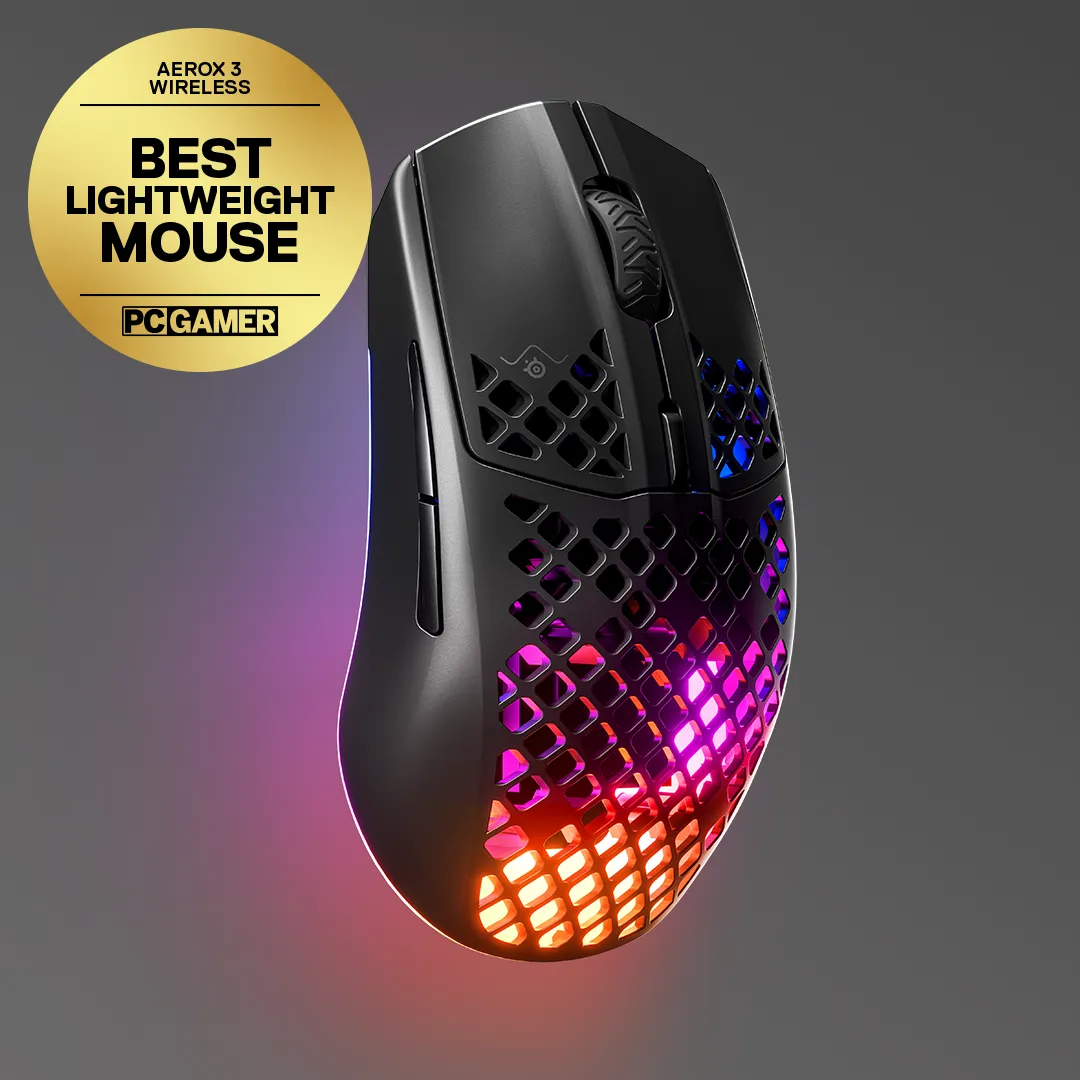 The holiest mouse in gaming (see what we did there?) is an ultra lightweight 68g design meant for effortlessly fast gameplay. It'll last an unbelievably long time, with an optimized 200 hour battery life, plus USB-C fast charging. It's reliable for both casual and pro-level gaming, and offers dual connectivity via gaming-grade 2.4 GHz and multi-purpose Bluetooth 5.0. Plus, there's no need to worry about spilling any liquid inside the mouse. It features AquaBarrier technology for water resistance and protection from dust and more. Choose from both Onyx and Snow hues when you make your purchase.
---
Prime Wireless
The new Prime Wireless mouse is everything you love about the pro-centric Prime mouse, only wireless. That means you get lightning-fast Prestige optical magnetic switches — a first in gaming — that can deliver over 100M crispy clicks, so you'll be gaming with it for some time to come. Plus, with pro grade precision tracking with the TrueMove Pro gaming sensor, your movements will translate as quickly as you make them. It's just 80g in terms of weight, with a textured matte design developed in tandem with some of the top pros in the esports industry. It also provides over 100 hours of high-performance 1000Hz gameplay, in addition to fast charge. This mouse is truly going to take you places. It's also available in a smaller size as the Prime Mini.
---
Arctis Prime
The Arctis Prime is part of the excellent Prime series, which offers professional quality at a more affordable price. The Prime headset includes advanced high-fidelity audio drivers with the same hardware and tuning that the Arctis Pro uses. It's built for durability and lightweight performance with aluminum alloy and steel, and it includes noise-isolating, leather-like ear cushions so you can play in comfort for hours. Further, its Discord-certified ClearCast microphone makes chatting with friends a breeze.
---
Apex 3 TKL
A great keyboard is a necessity for any gamer, pro or not, and the Apex 3 TKL is another option that comes highly recommended. It's extremely quiet, so if you or someone you know needs to practice in silence, you get the quietest gaming switches possible that last for over 20 million keypresses. Not only is it quiet, but you can change up the bright RGB illumination that will react on its own to both games and Discord. Change up your music and multimedia with dedicated controls to adjust both. And don't worry about potentially splashing any energy drinks on it, because it's IP32 water resistant to protect you against any errant spills. It's everything an aspiring pro needs to pursue super-stardom.
---
Rival 5
This mouse is an excellent option for any FPS, MOBA, MMO, battle royale, or other fast-paced games. It offers TrueMove Air precision optical sensors with true 1-to-1 tracking, and an ergonomic 9-button programmable layout with 5 quick-action side buttons. It lights up beautifully with PrismSync lighting with 10 zones of 16.8 million colors, and next-gen Golden Micro IP54 switches. Perhaps most importantly for some players, its 85g competitive lightweight status and durability make it an awesome choice for pros or those who want to break into professional gaming.
---
Check out the SteelSeries gaming gift guide for our top gear picks this year sorted by price, compatibility, and more.
Read more