Apex Pro TKL The Next Step in Mechanical Keyboards
First-of-its kind adjustable mechanical switches for customizable per-key sensitivity
8x faster response, 5x faster actuation, and 2x durability
OLED Smart Display delivers information straight from games and apps
Series 5000 Aircraft grade aluminum frame
Detachable soft touch magnetic wrist rest
First-of-its kind adjustable mechanical switches for customizable per-key sensitivity
8x faster response, 5x faster actuation, and 2x durability
OLED Smart Display delivers information straight from games and apps
Series 5000 Aircraft grade aluminum frame
Detachable soft touch magnetic wrist rest
First-of-its kind adjustable mechanical switches for customizable per-key sensitivity
8x faster response, 5x faster actuation, and 2x durability
OLED Smart Display delivers information straight from games and apps
Series 5000 Aircraft grade aluminum frame
Detachable soft touch magnetic wrist rest
First-of-its kind adjustable mechanical switches for customizable per-key sensitivity
8x faster response, 5x faster actuation, and 2x durability
OLED Smart Display delivers information straight from games and apps
Series 5000 Aircraft grade aluminum frame
Detachable soft touch magnetic wrist rest
First-of-its kind adjustable mechanical switches for customizable per-key sensitivity
8x faster response, 5x faster actuation, and 2x durability
OLED Smart Display delivers information straight from games and apps
Series 5000 Aircraft grade aluminum frame
Detachable soft touch magnetic wrist rest
First-of-its kind adjustable mechanical switches for customizable per-key sensitivity
8x faster response, 5x faster actuation, and 2x durability
OLED Smart Display delivers information straight from games and apps
Series 5000 Aircraft grade aluminum frame
Detachable soft touch magnetic wrist rest
8X FASTER RESPONSE
5X FASTER ACTUATION
2X MORE DURABLE
Compared to conventional mechanical keyboards
Discover the Difference
Response Time*
Actuation Point*
Durability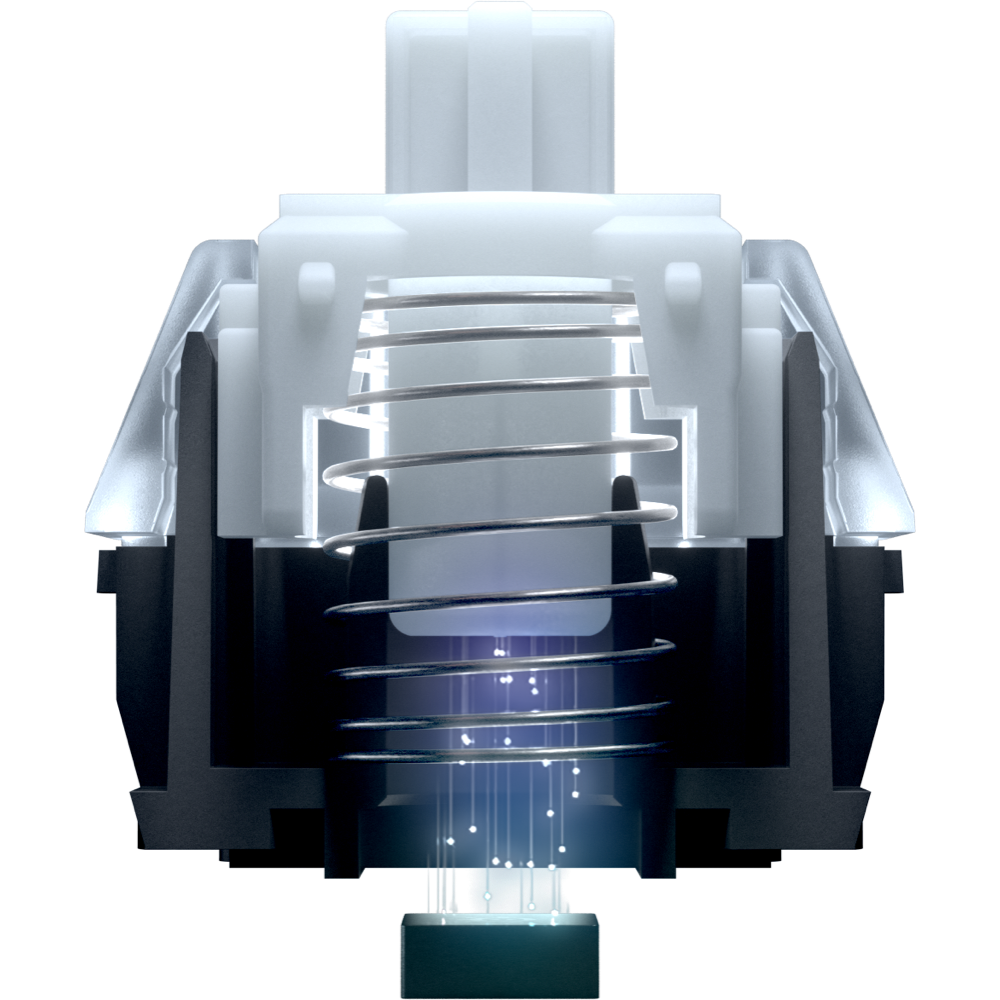 OmniPoint Switch
Response Time: 0.7ms
0.7ms
Actuation Point: 0.4mm
0.4mm
100 Million Keypresses
Durability: 100 Million Keypresses
Cherry MX Speed Switch
Response Time: 5.0ms
5.0ms
Actuation Point: 1.2mm
1.2mm
50 Million Keypresses
Durability: 50 Million Keypresses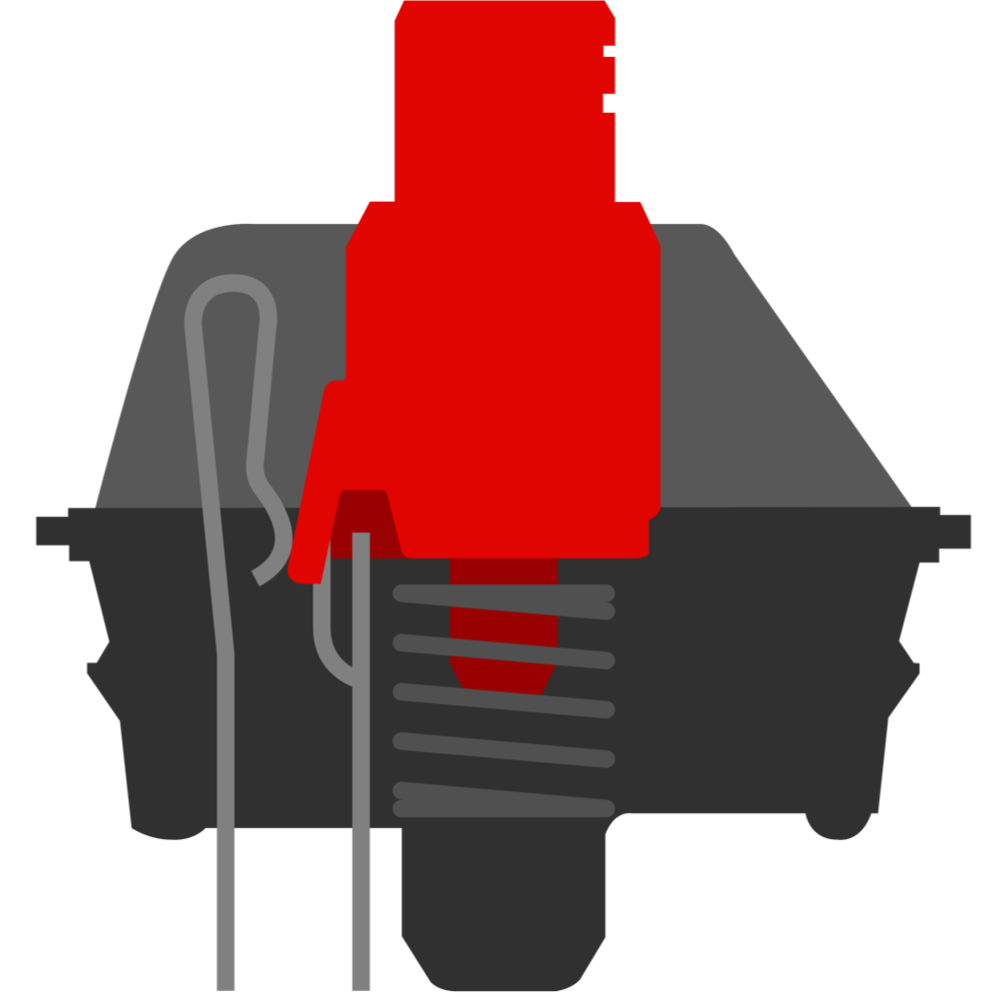 Standard Mechanical
Response Time: 6.0ms
6.0ms
Actuation Point: 2.0mm
2.0mm
50 Million Keypresses
Durability: 50 Million Keypresses
SAVE CUSTOM MACROS
ADJUST ACTUATION DISTANCE
CONTROL PRISM EFFECTS
Also works with games and applications like...
Design
Top Material
Aircraft Grade Aluminum Alloy Frame
Illumination
Individually controllable per-key RGB, including whole-keyboard patterns, and reactive typing effects
Compatibility
OS
Windows and Mac OS X. USB port required
Software
SteelSeries Engine 3.15+ (coming soon) for Windows (7 or newer) and Mac OSX (10.11 or newer)
Box Content
Apex Pro TKL Gaming Keyboard
Product Information Guide
Frequently Asked Questions
How does the Apex Pro differ from the Apex 7?
The Apex Pro has all of the same features as the Apex 7, with the exception of the switch type. While the Apex 7 features either red, blue, or brown mechanical gaming switches, the Apex Pro features OmniPoint Adjustable Mechanical Switches.
What mechanical switches does the Apex Pro feature?
The Apex Pro features SteelSeries patented OmniPoint Adjustable Mechanical Switches, which allow you to adjust the sensitivity, in other words the distance that the keys need to travel before registering as a keypress. You can read more about the switches
here
.
How easy is it to configure the lighting?
SteelSeries Engine software is universally recognized as being extremely easy to use. With the introduction of the Apex Pro, we are taking SteelSeries Engine to the next level with a handful of new Engine Apps. ImageSync is a first of its kind, programmable tool that creates the most complicated lighting effects in seconds.