Fill your dorm up with the hottest gear around as you head back to school for another year.
---
It's that time again. The new school year is nearly upon us. Whether you're heading to college for the first time or you're back for another "round," it can be a bit of a daunting time. How do you deal with settling in and dealing with the stress and adrenaline of going to class again? You bring a bit of home with you and set up the best gaming battlestation you possibly can.
But how do you go about doing such a thing? We've got everything to set up the best desk full of all the gaming supplies you need to enjoy your favorite titles (or stream, if you want to!) whenever you're finished hitting the books. So if back-to-school shopping is on your list, be sure to refer to this handy guide for everything you need to add to your cart.
---
Arctis Prime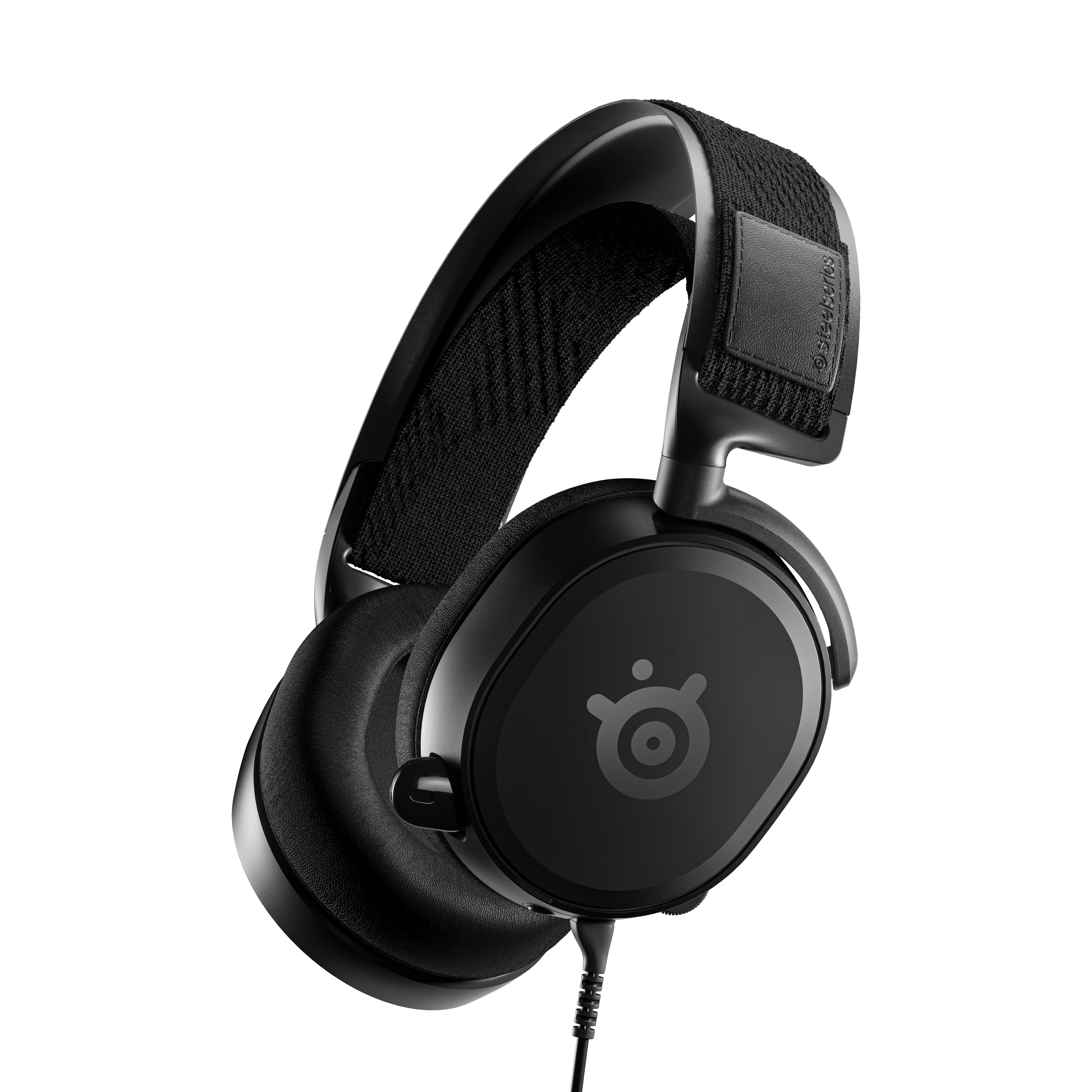 Every serious gamer needs a great, versatile headset. If you want a fantastic option for all consoles as well as PC, you can't go wrong with the Arctis Prime. It's a lightweight headset that doesn't skimp on durability with a detachable 3.5mm cable that works with Xbox, PlayStation, Switch, and your gaming PC. You get fantastic sound with it as well, thanks to the same tuning we used for the Arctis Pro, but in a more budget-friendly package. With its Discord-certified ClearCast mic, you can chat with your friends just about anywhere and enjoy great audio in your shared servers or footsteps from enemies around the corner. Plus, you can use it late at night when your roommate or your neighbors are trying to get some shut-eye.
Price: $99.99
---
Aerox 3 Wireless
If you want to build a great gaming setup for your PC, you're going to need a mouse that can put in work. But dorm rooms can be notoriously stuffy, given how small they are, and it's pretty hot around the start of the school year. Stay frosty (literally) with the Aerox 3 Wireless. It's our lightest mouse yet, at just 66g with a 200-hour battery life and USB-C fast charging. But what you should pay attention to are the awesome diamond-shaped holes all throughout its body. It has AquaBarrier for excellent water resistance and protection from dust, as well as a pixel-perfect TrueMove Air optical gaming sensor. Most importantly, it'll keep your palms cool and dry, and you'll be able to game well into the wee hours of the morning...probably even at times when you shouldn't, when you should be studying instead.
Price: $99.99 (special discount for SteelSeries members)
---
Apex Pro TKL
College isn't all fun and games. You'll have to use your PC to write papers and do homework, too. You'll need a reliable keyboard to handle those duties. But of course, you can get a gaming keyboard to pull double duty so you can have your cake and eat it, too. The Apex Pro TKL is everything you need for the best possible gaming setup in your dorm. This mechanical keyboard is a beast, with first-of-its-kind adjustable switches for customizable per-key sensitivity. That nets you 8x faster response, 5x faster actuation, and 2x durability. You also get a special OLED Smart Display to show information straight from your favorite games and apps. Throw in customizable RGB lighting and a detachable magnetic wrist rest, and you'll have a hard time choosing homework over gaming.
Price: $179.99
---
QcK Mousepad (3XL)
Hear us out: mousepads are another dual-purpose item you can buy for your dorm room gaming rig, but they can be used for other stuff. You've got to do work on your PC, right? So that means you're using a mouse. You can also use your mouse to game. Put two and two together, and that means you need a mousepad. Why not the QcK Mousepad, which comes in multiple sizes? The 3XL should cover most of your desk area, so you get a massive mousing surface made of micro-woven cloth that's optimized for both low and high CPI tracking. Plus, if you spill anything on it, it's easy to clean, and will last you for years to come. And if you're in college for the long haul, you can keep trotting this bad boy out as long as you're in the dorms (and beyond, too).
Price: $49.99
---
Nimbus+
Maybe you don't have a PC or console, and you prefer gaming on your phone or tablet. You need the Nimbus+, which is excellent for playing on your iPhone. This wireless controller does fantastically with Apple TV and iOS devices, and it looks cool, to boot. It's an officially-licensed Apple controller with a built-in rechargeable battery for 50 hours of on-the-go gameplay, with tactile D-pad buttons, magnetic triggers, and clickable L3/R3 joysticks. Most importantly, it comes with the Nimbus+ iPhone Mount to attach your phone to your controller. That way you don't have to tire your arms out after a hard day of learning. If you're into mobile games that support controllers, this was made especially for you. And they won't teach you that in school.
Price: $69 (comes with up to four months free of Apple Arcade)
---
Read more
Want to compare gaming rigs with other college-bound students? Join the official SteelSeries Discord and you just might make some new friends.