No matter your platform of choice, the right accessories can always make a good gaming session even better. The same can definitely be said for mobile play. These five great options will get you primed for on-the-go gaming.
---
Bag the ever-elusive Victory Royale by switching from touch controls to a mobile-centric controller. Extend your gaming hours with a powerful battery bank. Your iPhone or iPad is your ticket to gaming on the go, so get the most out of it with some seriously awesome accessories.
1. SteelSeries Nimbus+
Source: SteelSeries
Holding your phone while gaming can tire your arms out. The Nimbus+ can do all the heavy lifting for you. It's an official Apple-licensed wireless controller that you can use with all of your favorite iOS devices. It features a great D-pad with clickable analog sticks and triggers as well as a rechargeable battery to deliver up to 50 hours of gameplay on a single charge.
The included Nimbus+ iPhone Mount lets you attach your iPhone straight to the controller, so you don't need to prop it up somewhere or rely on a separate stand to get your game on. Just kick back, relax, and serve up those tasty chicken dinners in PUBG Mobile. You may never go back to a simple smartphone and stand setup again.
2. Xbox One Wireless Controller
Source: Xbox.com
You may already have an Xbox One wireless controller lying around, but if not, picking one up for your iOS gaming needs is a great idea. Thanks to its Bluetooth capabilities, it's compatible with your iOS devices and other smartphones and tablets. It also features a comfortable, familiar design that's weighty and hefty in the hands.
It offers great wireless range if you want to play Apple Arcade titles on your Apple TV device, and features a grippy, textured back to prevent drops caused by sweaty hands. It doesn't include a mount for your phone, so you'll still need some sort of viewing apparatus, but it's a reliable controller for your iOS gaming sessions, through and through.
3. Oculus Go
Source: Amazon.com
Immerse yourself in your favorite virtual reality game with an Oculus Go headset. You don't have to be tethered to your desktop computer to enjoy media in the virtual space. Choose from a variety of Oculus Go-compatible mobile games, concerts, TV shows, and more to experience with this all-in-one VR headset.
While a phone isn't required for the Oculus Go, you can sync it with your iPhone to manage and explore a wide variety of different apps for an immersive gaming experience that you can pair with your favorite mobile gaming controller (like the two mentioned above in this list). You can even bring friends along for the ride with multiplayer experiences if you'd like, all while on the go and traveling. Super handy, right?
4. Anker PowerCore Battery Pack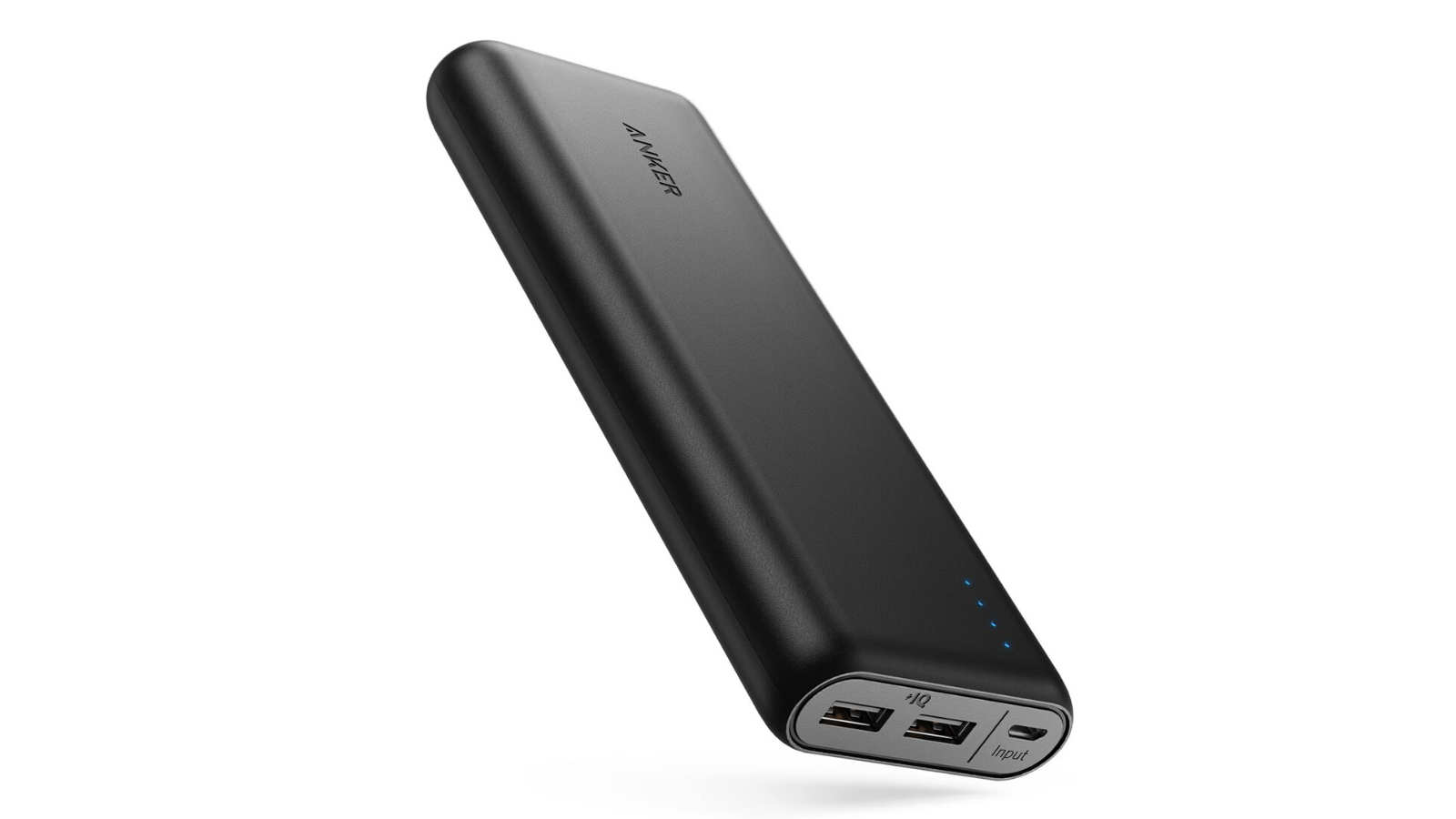 Source: Amazon.com
No one likes to run out of juice during a particularly grueling gaming session. Never be without a few extra charges again with the Anker PowerCore Battery Pack. This high-capacity charger is small but powerful, with the ability to charge the iPhone 8 nearly seven times and the iPad mini four times over. It's also the perfect size to fit in a purse, pocket, or backpack.
It comes with a micro USB capable for quick charging so that you can top it back up again after bringing your phone back to life. It's quick, practical, and useful – who wants to have their favorite game interrupted over and over by a pesky "low battery" indicator? Kiss those moments goodbye with this battery pack that's always got you covered.
5. iDub Mobile Gaming Joystick
Source: Amazon.com
Don't want to commit to a wireless controller for your favorite mobile game? The iDub Mobile Gaming Joystick is a minimalistic way to improve on-screen touch controls tenfold. This two-pack of adhesive joysticks can be placed anywhere you'd like on your iPhone or iPad. They're small, inobtrusive, and work like a charm.
Simply place your joystick wherever you'd like to add tactile controls and start gaming. Should they get too damp or sticky, they can be wiped down with a damp cloth. Best of all, the joysticks are compatible with most games that require touch controls on iOS. That leaves you with plenty of options.
---
Read more
Looking for an awesome gaming community to join? Join us on the official SteelSeries Discord server!