With the recent release of the Samsung Galaxy S10 (and the Stratus Duo obviously), it's never been a better time to game on an Android mobile phone. Here are our top 5 favorite smartphone games for Android that are compatible with Bluetooth controllers
---
Play Fortnite on your Android phone
Update: Unfortunately due to recent disputes between Apple, Android, and Epic Games, Fortnite is no longer available on either the App Store (Apple/iOS) or Google Play (Android) store. Read our article on how to possibly continue playing Fortnite on mobile.
Image: Epic Games
While we await the inevitable mobile release of Apex Legends, Fortnite Mobile is still an awesome Battle Royale game option on Android. It's incredibly well optimized and happens to work flawlessly with Bluetooth controllers! Who says you can't have a console-level experience while you're sitting on the train?
Play Call of Duty on your Android (new)
Image: callofduty.com
While this wasn't on our original top 5 list, Call of Duty is now available with limited mobile support. Dualshock 4 PlayStation 4 and Xbox One controllers are supported, and other Bluetooth controllers should work, but are not officially supported.
Play PUBG on your Android (new)
Image: pubgmobile.com
While this also wasn't on our original list, Playerunknown's Battlegrounds (also know as PUBG) is now available on mobile. However, the game does not officially have controller support. If you really want to use a controller though, there are some workarounds you can try.
Play Evoland 2 on your phone and TV
Image: androidauthority.com
The Evoland games are a fun celebration of the evolution of RPGs. Your adventure starts in a 16-bit style and from there explores how RPGs have evolved. As you progress, the graphics and gameplay continually change into more modern styles. You can also pick up your progress on Android TV!
Riptide GP: Renegade - the ultimate mobile racing game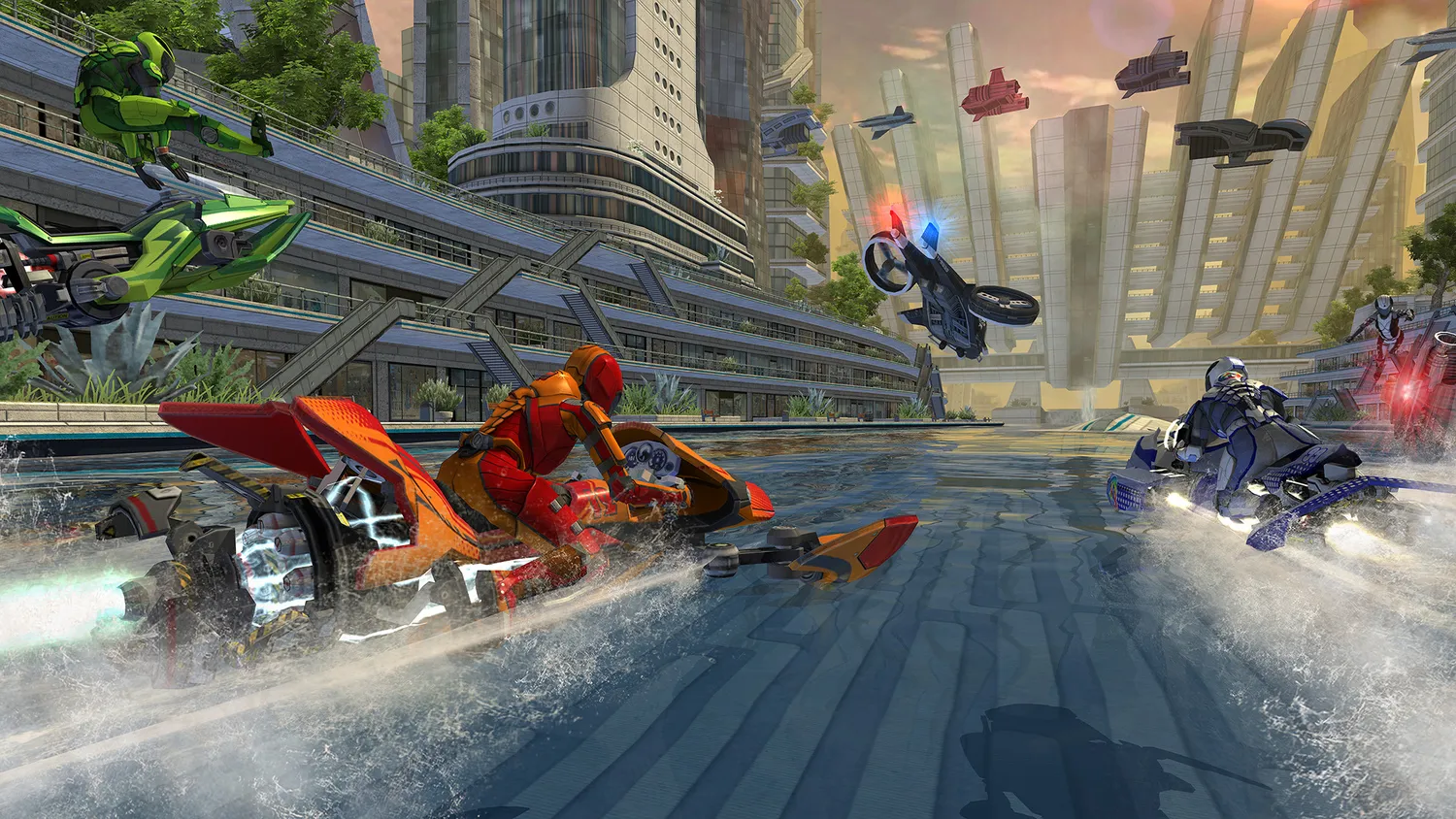 Image: vectorunit.com
Riptide GP: Renegade is a fast-paced jet ski racing game reminiscent of games like Jet Moto or Wave Race 64. There's an in-depth progression system, story mode and the computer players are actually really challenging. A must-have title if you're into racing games.
Modern Combat 5 Blackout
Image: pcworld.com
Modern Combat 5 Blackout is the closest you can get to having Call of Duty on your Android phone. The graphics are sharp and multiplayer is definitely easier while using a controller. If you're looking for a non-Battle Royale shooter, this is it.
Final Fantasy Series
Image: play.google.com
We're not going to start a war by telling you which Final Fantasy is the best in the series. Thankfully, Square Enix has ported a huge amount of its library to mobile devices. Most of the early Final Fantasy games are here, Chrono Trigger, and even Final Fantasy Tactics – with most of these featuring full controller support. If you love the old school Square games, mobile is a great way to dive back in.


Header Image: gamesradar.com
How to purchase and play
You just need an Android phone and a Bluetooth-compatible controller like the Stratus Duo.
Find and download these games from your phone using the Google Play App, which should be located on your Android phone.
---
Read more