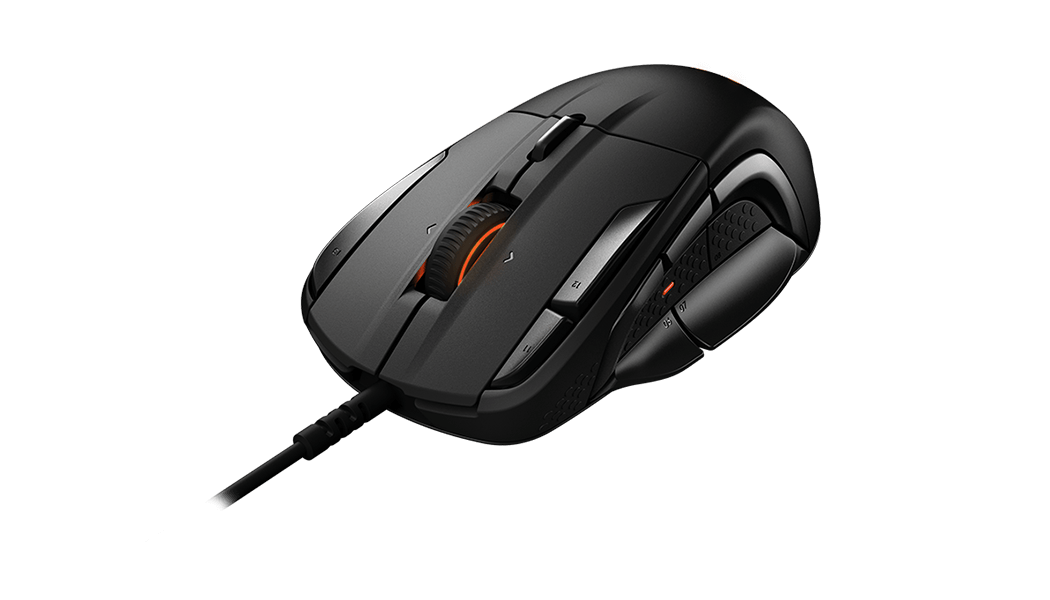 Rival 500
PixArt PMW3360 Optical Sensor
15 Button Layout
Customizable Tactile Alerts
Reinforced left and right switches
Included for free
– $34.98 value
+ QcK Vector
+ Mouse Bungee
Next-Gen Button Layout
Say goodbye to the antiquated 12-button grid layout. We designed the layout of the Rival 500 to resemble the natural motion of your thumb, so it's easier and faster to secure every click.
Flickdown Switches
With a simple flick of the thumb, the two lower buttons can be pressed quickly and naturally. Alternatively, these buttons can be locked and function as an extended thumb rest.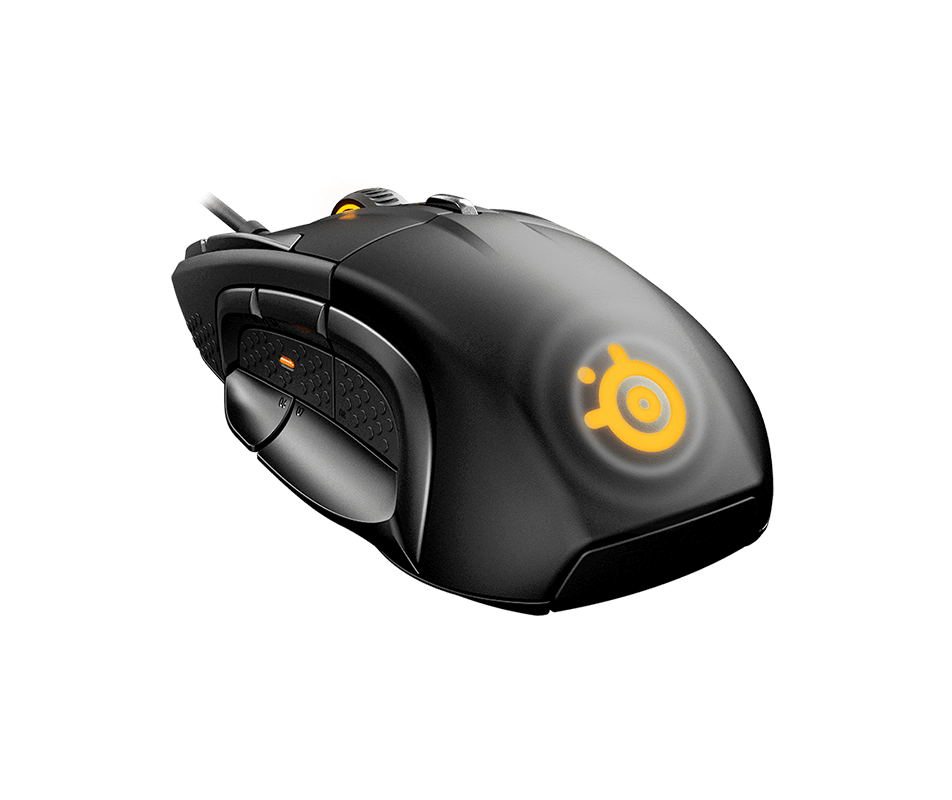 Tactile Alerts
The mouse is no longer merely an input device; gamers can now feel in‐game events, aiding them in critical decision‐making. Customize every aspect of the alerts from intensity to vibration patterns.
About the Rival 500
The Rival 500 is the first MOBA/MMO mouse designed to function with the natural movements of your hand. Featuring a next-gen button layout, flickdown switches, and tactile alerts, the Rival 500 helps you react quickly and effectively to anything thrown your way.
Feature Overview
PixArt PMW3360 Optical Sensor
15 Button Layout
Customizable Tactile Alerts
Reinforced left and right switches
Next-Gen side button design
Customizable in SteelSeries 3 Engine
Design
Grip Style
Palm, Claw, and Fingertip
SteelSeries Switches
Rated for 30 Million Clicks
Height
118.6 mm / 4.7 inches
Width
78.3 mm / 3.1 inches
Depth
43.3 mm / 1.7 inches
Sensor
Sensor Name
PixArt PMW3360
Polling Rate
1 ms (1000 Hz)
Zero Hardware Acceleration
Customization Options
Gamesense Support
Tactile Alert Customization
SteelSeries Engine Support
Onboard Profile Settings
Programmable Buttons
Acceleration Customization
Deceleration Customization
Multiple CPI Options
Color Options
16.8 Million
Printable 3-D Nameplate
Box Content
Rival 500
Quick Start Guide
Frequently Asked Questions
How do I know if the Rival 500 is the right gaming mouse for me?
Great question! The Rival 500 is the perfect moba/mmo gaming mouse for gamers that want a next-gen side button layout, tactile alerts, and a top-tier optical sensor. Alternatively, you can use our interactive mouse guide, and compare the Rival 500 with our other gaming mice
here
Why didn't SteelSeries use the 12 button grid like other MMO gaming mice use?
We believe that it's time for a change, and the outdated number grid design no longer meets the needs of gamers. After three years of exhaustive testing and iterating, we developed a revolutionary side button layout built entirely around how your thumb and hand interact with the mouse.
How do I request a customized nameplate for my Rival 500?
We do not make customized nameplates for each individual Rival 500, but you can create your own nameplate with a 3D printer. The files for the nameplate can be downloaded from the link provided in the specifications section of this page.
Will the Rival 500's tactile alerts affect my accuracy or precision?
Absolutely not, the Rival 500's alerts will never impact your tracking performance. By designing the motor to go up and down, as opposed to left and right, we can ensure that the tactile alerts will never impact tracking accuracy.