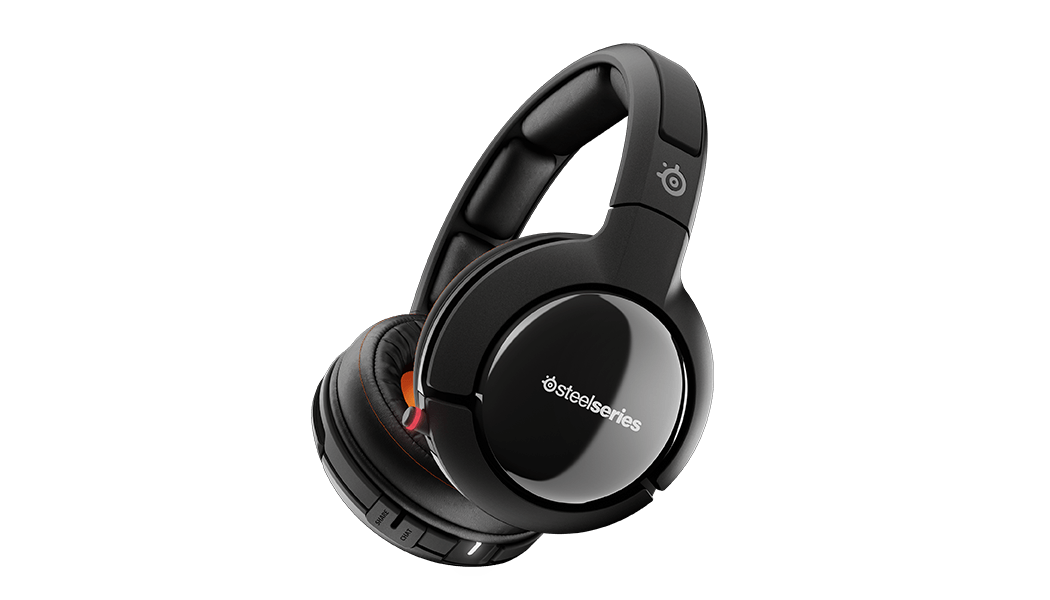 Siberia P800
The Siberia 800 in Playstation packaging
Wireless headset with retractable microphone
Dolby surround sound
PC, Mac, Xbox and PlayStation 4 compatible
The Siberia 800 packaged for Playstation
The Siberia P800 is our award winning Siberia 800 packaged for Playstation. It has all the same features and is compatible with PC, Mac, Xbox One, and PS4.
7.1 Surround, No Lag, and Amazing Sound
Immerse yourself in incredible virtual 7.1 surround sound without worrying about lag. The Siberia p800 uses continuous frequency-hopping technology to prevent lag between your game and your headset.
See All Your Settings with the OLED Receiver
Profiles, audio sources, battery life, volume, and chat mix are shown on the OLED receiver. You control the audio level balance between the action in your game and the communication from your team.
Speaker Drivers
Effective Range
10 m, 40 ft
Headphone Frequency Response
20-20000 Hz
Weight with Battery
318g, 11oz
Weight without Battery
297g, 10oz
Max Volume
100dB* SPL @ 1kHz
Ports
Wired Mode / Share Port, Chat port, mini USB FW update port
Microphone
Microphone Frequency Response
100Hz - 10000Hz
Microphone Pattern
Unidirectional
Microphone Sensitivity
-44 db
Microphone Impedance
2200 Ohm
Microphone Location
Retractable
Transmitter
Wireless Range
12m, 40ft Straight Line
Ports
Analog In, Analog Out, Mini USB, Optical In, Optical Out, Power
Adapter
Single 3.5mm, 4-Pole Plug
Battery Type
Rechargeable Lithium-Ion, 1000mAh
Battery Life
20 hours per pack, typical usage
Box Content
Siberia 800 Headset and Transmitter
2 Battery Packs
Power adapter with 4 worldwide plug ends
Micro-USB Charging Cable
Manufactured under license from Dolby Laboratories