Looking to get a headset? Make sure you choose one that offers more wireless connectivity than just Bluetooth.
---
Bluetooth wireless headsets
There are plenty of headsets, earbuds, and earpieces out there that can only connect via Bluetooth. At first glance, this might pretty convenient, as you can connect to anything that has Bluetooth.
But as we've discussed in the past, Bluetooth wireless isn't what we'd consider "gaming grade" wireless, since the technology itself suffers from technical limitations in stability, audio quality, and latency.
Non-Bluetooth wireless headsets (2.4 GHz)
On the other hand, many wireless headsets use a non-Bluetooth wireless solution: 2.4 GHz wireless (or related). This type of wireless has better quality and lower latency than Bluetooth, so is recommended for gaming and high quality audio, where a split second sound delay, or lapse in audio/mic quality can make a huge difference.
On the downside, non-Bluetooth headsets lack, well, Bluetooth, so they're not always convenient for every device.
The solution: Dual Wireless
When it came to choosing whether to make a Bluetooth or a 2.4 GHz wireless headset, we asked ourselves, why not both?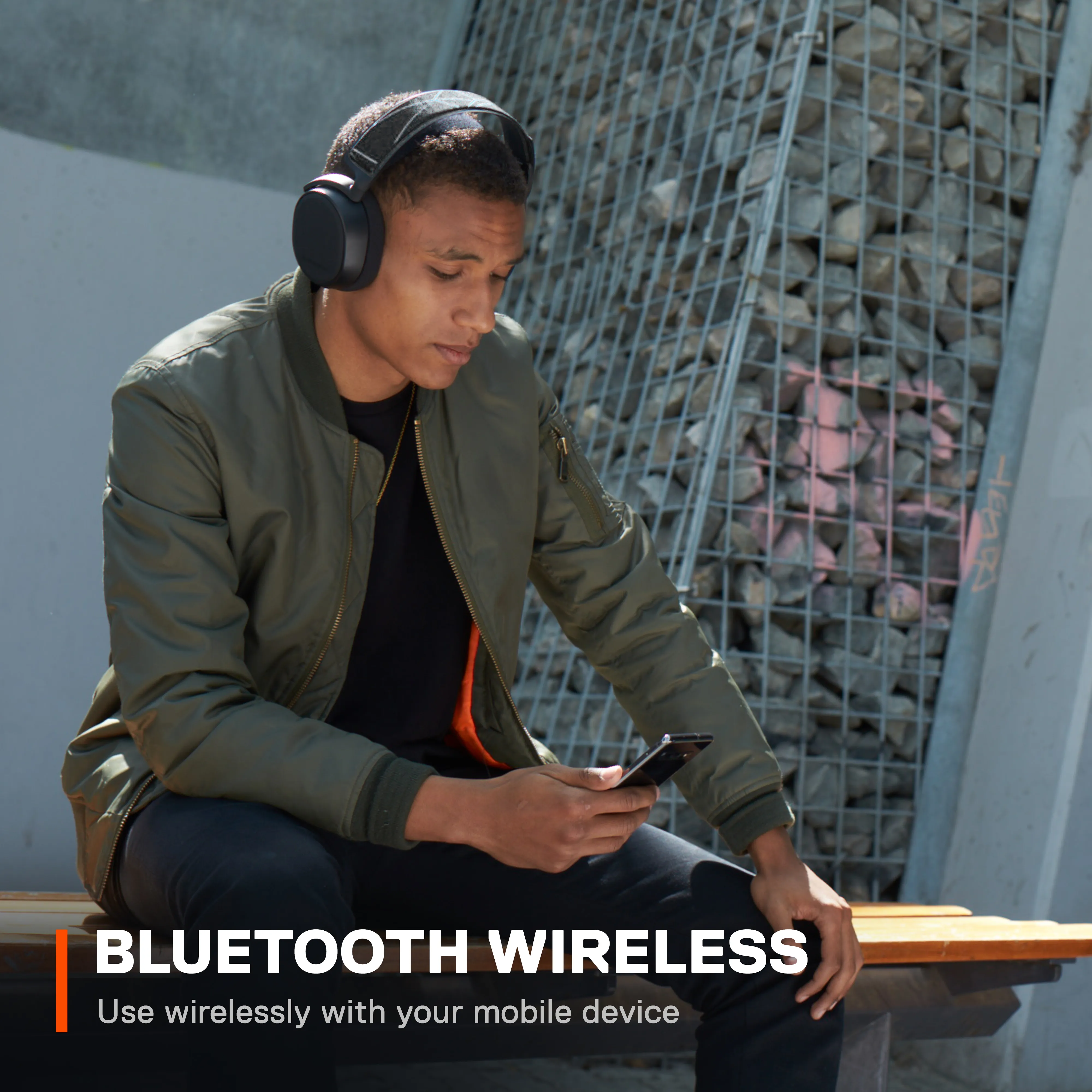 So we gave the Arctis 9 dual wireless, AKA both types of wireless connections described above, so you can have your cake and eat it too. You can swap between Bluetooth and 2.4 GHz wireless, or even use both types at the same time, which is a real boon.
Since the 2.4 GHz spectrum allows a higher rate of data transmission and a more stable connection, you avoid Bluetooth's pitfalls, while still having the versatility and convenience to use Bluetooth if needed.
If you're looking for a viable solution that has the best of both worlds, the Arctis 9 is a great option for you.
Now go forth and conquer!
Pro tip: the Rival 3 Wireless mouse also has dual wireless capability.
---
Read more
Have a favorite headset you like to use when gaming, Bluetooth or otherwise? Jump into our SteelSeries Discord to share it with like-minded gamers!