It's definitely easy to create awesome memories in this genre. Let's see what the community shared with us.
---
Battle Royale games pump our blood like few other genres. The tension of waiting on your next fight, the stress of not knowing if you'll survive, and the exhilaration of being the last squad alive is like none other.
Through our social media channels, such as the SteelSeries Twitter, Instagram, and Facebook, we've asked you for your favorite memories from Battle Royale games. We've picked our favorites to spotlight for Glory Stories. Game On!
---
From @alfredrudz9
Hard to forget your very first game!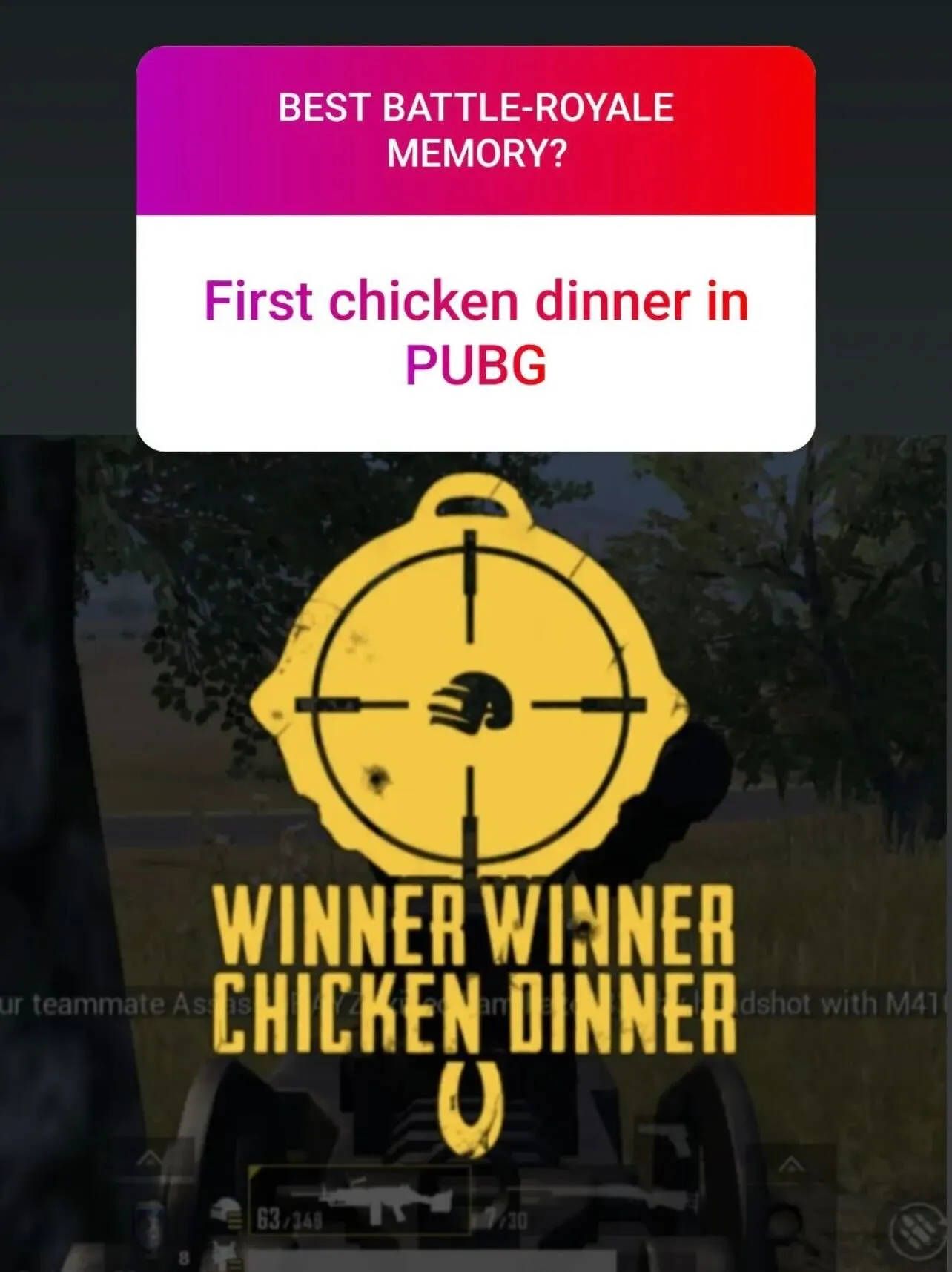 From @still_serious
Your first chicken dinner also has to be unforgettable.
From @nnemanja_f
It must have been very interesting to be in the first wave of Fortnite players.
From @slickmartin
This is the winner right here, honestly.
---
Minecraft survival games on MCgamer. I miss those times and I miss that server. Wish I could go and play on it again 😔

— cristi2708 (@cristi27081) August 17, 2022
---
PUBG, and the best memory was with my brother, he had a car accident and lost his glasses so he didn't have the best eyesight but somehow managed to kill a guy with an iron sight sks ~200m away.

He was pretty sad cause of the accident but that made him cheer up.

— courtlyn (@courtlyntv) August 17, 2022
---
The first BR I played regularly was Realm Royale. Would always laugh a bit to myself whn I would call my mage's mount (Floofy Bounder, a pink alpaca) and the voice line "Today there will be no mercy" came up.

— LyndonSG 🍿Guilded Partner #MediaKitsPartner (@lyndonSG) August 17, 2022
---
PUBG, my best memory was when i landed an AWM headshot from 750 meters. I was on a mnt, watching a guy slowly cross an open valley. He got in a fight and lay down to heal. He never finished applying the medkit though.

— SadLittleWizard (@SadLittleWizard) August 17, 2022
---
Fortnite

I was on a mountain, saw someone on the other mountain, outran their SMG fire, pulled out my sniper, got them in one shot, my first victory royale ever.

— EMGG NateDoktor (@NateDoktor) August 17, 2022
---
ARK: Survival of the Fittest (the total conversion version, before it became standalone), and my best memory was that moment when I was taming the dragon, and the game decided to spawn a Spino up there too, I was doomed haha.

— Nicky Otto (@Allyslayernl) August 18, 2022
---
Remember, we've got tons of codes to giveaway, so keep coming back every week as we celebrate other genres! Game On!