Your Ultimate Setup
MSI Gaming Laptop, Mouse, Headset, Keyboard & Mousepad
Win a trip to The Dota 2 International
Win travel, hotel and tickets for you AND a friend
Win your ultimate gear package
Win a rugged Targus Gaming Gear bag and a full set of SteelSeries gear to pack in it
1
Step One
Build Your Ultimate Setup
2
Step Two
Submit Your Ultimate Setup
3
Step Three
Share For Additional Entries
3.

Share for Additional Entries

Success! Thanks for entering The Dota 2 International Sweepstakes.

Increase your chances of winning by getting your friends to enter. Every friend who enters using your referral link (found below and on your account dashboard) will grant you an additional entry!
Your Referral Link to Share:
SCROLL DOWN TO SEE THE PRIZES
Giveaway Prizes
15 Lucky Winners
Your Ultimate Gear Setup & A Targus Gaming Backpack
Pick four products (mouse, keyboard, headset, and mousepad) that you like the most for a chance to win the setup you selected as well as a Targus Gaming Backpack to carry it around with you.
We'll be drawing 5 prize winners every day leading up to sweepstakes closing on July 23rd. Other prizes include:
5 x NZXT S340 Elite Blue Case
5 x NZXT S340 Elite Red Case
5 x Targus & SteelSeries Backpack
10 x 9H Navi Gaming Headset & Hardcase
5 x NZXT Puck Headset Holder
25 x Siberia 650 RGB Gaming Headset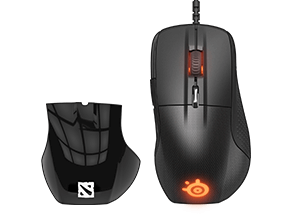 10 x Rival 700 Gaming Mouse incl. DotA 2 Backplate
5 x Rival 300 Gaming Mouse DotA 2 Edition
10 x Apex RGB Gaming Keyboard
Additional Prizes
5x Rival 100
10x SteelSeries T-Shirt
13x SteelSeries Snapback Cap
Giveaway Winners
Juliana C
Edbert F
Denis T
Jeb B
Erick W
Muhamad W
Kylle A
Anthony P
Ephraim L
Tobias C
Patrik K
Guillaume R
Carole L
Andre X
Ivana P
Mohd F
Andrius D
Tapas N
Achmad W
Yuhardio R
Stefan N
William H
Allyson M
Markiie D
Kunal Jyoti B
Thomas S
Harshal K
Muh I
Subhadip B
Kyawmin T
Shamer A
Erik M
Vasco A
Mohd R
Matic A
Paul A
Julius D
Raymond D
Jamin E
Mohamad S
Terry L
Darren V
Erdenebayar B
Bobbi C
Bobby A
Jorik B
Tanay I
Hattani J
Vincent G
Dharshana T
Glenn D
Jose C
Stasiu K
Gao Z
David P
Douglas B
Jonnell A
Andrei D
Jordan P
Aaron V
Gabriela V
Morgan N
Nicole B
Courtney Y
Ariq D
Erin B
Humaam S
Marco C
Mohaima L
Leanna E
Dylan V
Irfan A
Fathir Q
Mario P
Joseemar D
Edyth L
Nathaniel N
John M
Steve S
Wildan A
Khoirul M
James B
Irvin B
Jack L
Naruewat B
En En L
Rosalia B
Arvydas J
Dafa Arsyi D
Aqief S
Rudolf C
Maison B
Reid D
Cynthia G
Michael L
Kenneth C
Rafael R
Michael W
Michela S
Steven G
Marco W
Kim M
Zachary W
Bryton M
Jeff K
David C
Alex B
Jacob B
David M
Thomas K
Ahmet U
Darryl M
Matthew M
Never D
Patru D
Shirendev D
Vino S
Bogdan M
Sebastian A
Subhayan C
Mohd D
Kevin L
Deividas E
About MSI Gaming
As a world leading gaming brand, MSI's goal is to become the most trusted name in gaming and e-sports. We stand by our principles of breakthroughs in design, the pursuit of excellence, and technilogical innovation as we have continued to raise the bar for ourselves and have accomplished a great deal of pioneering work in the industry.

For more product information, please go to http://www.msi.com.